Meg provides a full range of editing, proofreading, and beta reading packages. She'd love to discuss your project and needs with you directly, but this page has a general breakdown of the services provided and prices for each. Developmental editing and novel development are sometimes possible but not included.
Note: Projects with a high level of technical errors will be charged extra.
All editing and proofreading is done according to The Chicago Manual of Style guidelines.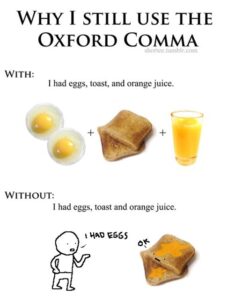 "Meg Welch Dendler edited all three of the cozy mysteries I published with Pen-L Publishing. She did a terrific job, uncovering errors that, if gone unnoticed, would have ruined my books! Meg was thorough and patient. She really understood what I was trying to say and helped me to express myself clearly and concisely. An excellent editor."  Carolyn Wilkins, author of the cozy mysteries "Melody for Murder,"  "Mojo for Murder," and "Death at a Séance"
"Blurb" Review and Edits   $25.00
This is for a proofreading of your blurb. Meg will also provide suggestions and direction, if necessary, to help your blurb grab the attention of your target readers.
Blog Post Review and Edits    $0.018 per word/minimum $25
This includes proofreading and basic editing suggestions for blog posts or short essays.
"My publisher hired Meg to edit the manuscript for my first full-length novel, 'Waking Up in Medellin,' published in March 2016. Meg's thorough review of my novel impressed me. She went far beyond the expected work an editor performs. She even verified the names of streets and landmarks I'd mentioned, which required research on her part since my novel takes place in Medellin and Cartagena, cities located in Colombia, South America. Her suggestions throughout the manuscript were right on, yet what impressed me the most was her ability to improve my manuscript without changing the spirit of the story. Meg's editing most definitely made my novel a much better book to read. I highly recommend her if you are contemplating an editor for your creative writing. She will work closely with you to ensure the highest quality for your manuscript."  Kathryn Lane   "Waking Up in Medellin" has been honored as the Best Fiction Book of the Year and Best Adult Suspense Book of the Year for 2017 by Killer Nashville and with a Pinnacle Book Award from the National Association of Book Entrepreneurs. The sequel, "Coyote Zone," won a 2017 Pinnacle Book Achievement Award in the Thriller category. Meg edited and proofread them both. 
Beta Reading  $0.010 per word
For those early on in the manuscript process, beta reading services are available. This involves a thorough reading of the manuscript and a written response indicating what is successful so far, what needs adjusting, and what should be reconsidered. There are no specific proofreading or line edits given at this stage. It is more of an overall review and honest, unbiased critique to help the writer move forward with a successful manuscript. If you don't have a critique group, this is a wonderful place to start. One lump payment is due before reading begins.
"My publisher, Pen-L, chose my editor for me when my first novel was being published. Meg Welch Dendler did an amazing job for me, and she 'got' my style of writing right away. When my second novel, 'The Canyon House,' was ready, I asked for Meg. First-rate editing is essential for every author. 'The Canyon House' was recently awarded the WILLA Finalist Award from Women Writing the West. There is no doubt that Meg's editing helped me acquire the honor." Janice Gilbertson, author of "Summer of '58" and "The Canyon House," a WILLA Award Finalist 
Proofreading  $0.015 per word
This is for manuscripts that have been previously edited or thoroughly gone over for story and general technical issues. Sometimes called a "line edit," proofreading only addresses spelling, punctuation, missing words, and errors of that type. No critique or edits beyond that will be provided. This process is normally done directly before formatting for publication occurs but should be done before that since minor changes can make a mess of a formatted book. Proofreading involves only one read-through, and payment is required before the document is returned.
"Meg Welch Dendler is a superb editor. I'd trust her to give an honest first read-through, an honest second, an honest third until she and the author got it right." Anita Paddock, best-selling author of the true-crime novels "Blind Rage,"  "Closing Time," and "Cold Blooded."
Proofread With Edits   $0.020 cents per word
This is a good level for manuscripts that are being prepared to submit to a publisher. Basic line edits for grammar, spelling, punctuation, etc. are included, but Meg will also suggest edits to help clarify the story. This is the service suggested for manuscripts with a high level of proofreading needs. For this package, Meg will go through the manuscript twice: once to make corrections/suggestions and once after the author has addressed those concerns to see if there are lingering errors. Two payments are possible: one before the initial work begins and one before work on the second reading begins.
"Meg Welch Dendler has been the editor of my last three novels for Pen-L Publishing. Thanks to Meg's prompt and professional editing, 'Angels from Ashes: Hour of the Wolf,' 'Christmas in Catalonia,' and 'Sacred Gift' have all been popular releases. Meg is resourceful, detail-oriented, and proactive in ferreting out grammatical oversights." Karen Hulene Bartell, author of the Sacred Journey Series and Sacred Messenger Series
Full-On Edit    $0.030 per word
Available on a limited basis for self-publishing authors. This is the most thorough service and includes a professional copy edit of your manuscript for plot, timeline, theme, and consistency, as well as line edits or proofreading. At this level, the manuscript is reviewed three times: initial edit in Word form, second edit in Word form after corrections are made, and final proofreading review to the formatted version before publication. This can be broken into three payments: one before work begins, the second when the next round begins, and the third when work on the final formatted version starts. By selecting this level, the writer is agreeing to see the three-step process through to the end.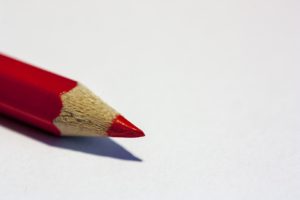 *These prices are the same for all works up to 100,000 words. Manuscripts longer than that will have a 10% service fee added.
*In general, all editing/proofreading is done through the "track changes" available in MS Word. If you would prefer to work from an actual paper copy of your manuscript, please let Meg know this ahead of time.
*Time frames for delivery of edited/proofed manuscripts will be agreed on by contract between Meg and the author.