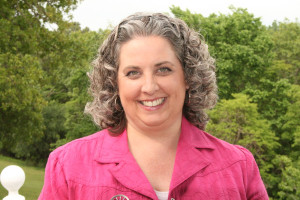 Short and Sweet Bio for Meg:
Meg Dendler has considered herself a writer since she won a picture book contest in 5th grade and entertained her classmates with ongoing sequels for the rest of the year. Beginning serious work as a freelancer in the '90s while teaching elementary and middle school, Meg has over 100 articles in print, including interviews with Kirk Douglas, Sylvester Stallone, and Dwayne "The Rock" Johnson. She has won contests with her short stories and poetry, along with multiple awards for her best-selling "Cats in the Mirror" alien rescue cat children's book series. Meg also works as an editor/proofreader, conducts school visits, and gives talks about writing, publishing, and editing.
Meg and her family live in Northwest Arkansas.
Follow Meg on Twitter, Facebook, Goodreads, LinkedIn, Pinterest, Instagram, and at her blog.
More Biographical Information
Meg's first book, Why Kimba Saved The World, was released through Serenity Mountain Publishing on February 23, 2013. This story is based on her true-life crazy cat and the other cats in her home . . . and the idea that they are all really part of an alien race from another planet. Why Kimba Saved The World was honored with a Bronze Moonbeam Children's Book Award as "Best First Book — Chapter Book." Both Why Kimba Saved The World and the sequel, Vacation Hiro, were honored with Silver Mom's Choice Awards for excellence in products for children. Bianca: The Brave Frail and Delicate Princess won Best Juvenile Book of 2018 from the Oklahoma Writers' Federation.
Meg is a proud member of the Society of Children's Book Writers and Illustrators (SCBWI), the Oklahoma Writers' Federation (OWFI), and the Independent Book Publishers Association (IBPA).
A Texas native, Meg grew up in Champaign-Urbana, Illinois, and then moved to the Metro Detroit suburbs when she was 13. She earned her undergraduate degree in Public Relations at Eastern Michigan University and returned to school there to earn her teaching certification and master's degree in Early Childhood Education. After decades in Michigan, she and her family moved to Houston, Texas, in 2005. Making a total life and career change in 2012, they bought seven acres of Ozark Mountain paradise, opened a rental guesthouse business, and focused on allowing Meg time to write and publish. They have since sold that business, but she still enjoys living in NW Arkansas.
A supporter of Character Education, Meg served as a teacher and community trainer for CHARACTER COUNTS! and has spoken about the integration of literature in character education programs at MiAEYC conferences and for the Arkansas Association of School Librarians. A trained and experienced public speaker, Meg routinely gives talks and conducts workshops for writers and groups in her area.
Meg would love to visit your school, book club, or bookstore to discuss books, have a read-aloud session, and promote reading and literacy for elementary school children.
Call Serenity Mountain Publishing at 832-922-3294 to chat, or send Meg an email at [email protected].